Alojamiento en Jerez de la Frontera
Tenidiomas will help you to arrange accommodation in Jerez de la Frontera so that you will feel at home during your stay. We offer three different accommodation options so that you can choose the option that best suits your needs.
Host Family
Share the home of a local Spanish family during your stay in the city. Students can choose individual or double rooms, half-board or full-board. WiFi access is standard in most host families and students have use of the family washing machine. Bed linen and towels will be provided by the host family.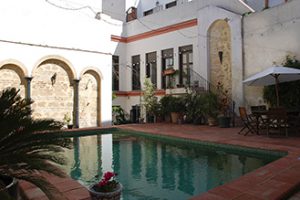 Apartment
Live with other students in a shared B&B apartment with individual or double rooms (according to availability), shared kitchen and bathroom. Located in the old centre of the city, just three minutes from the school. Students are housed in pairs or threes.
Hostal/Hotel
Choose between different types and categories of hostal and hotel here in Jerez. Please consult us if you need advice on choosing a hotel.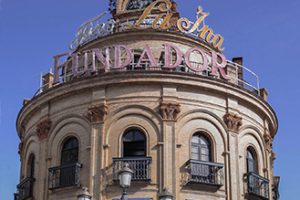 RESIDENCE / CAMPUS
For our students we make accommodation available in the Campus El Sabio. With brilliant places to live that can be single, double, triple or quadruple, and which come with air conditioning, central heating, an en suite bathroom with a shower and a double desk with chairs. Also, the Campus has WiFi, a library, a TV room, a games room, a dining area and a pool in summer.
We help the students learning Spanish to arrange the accommodation in Jerez de la Frontera. We offer different types of accommodation.